MAILLOT FOLK TATTOO TEAM UNISEX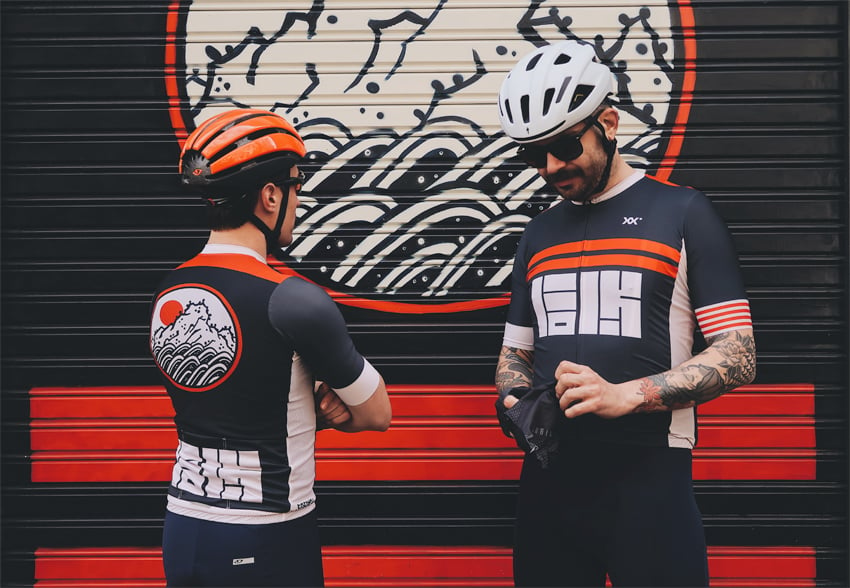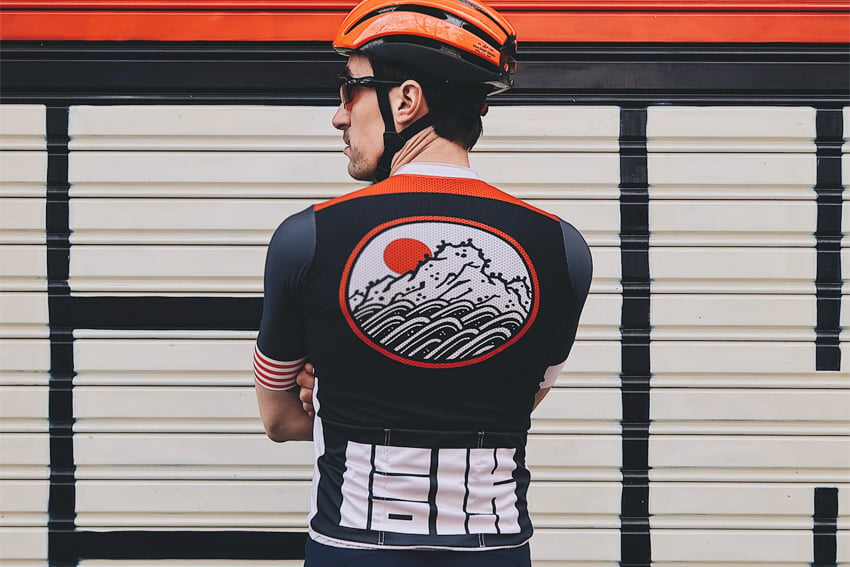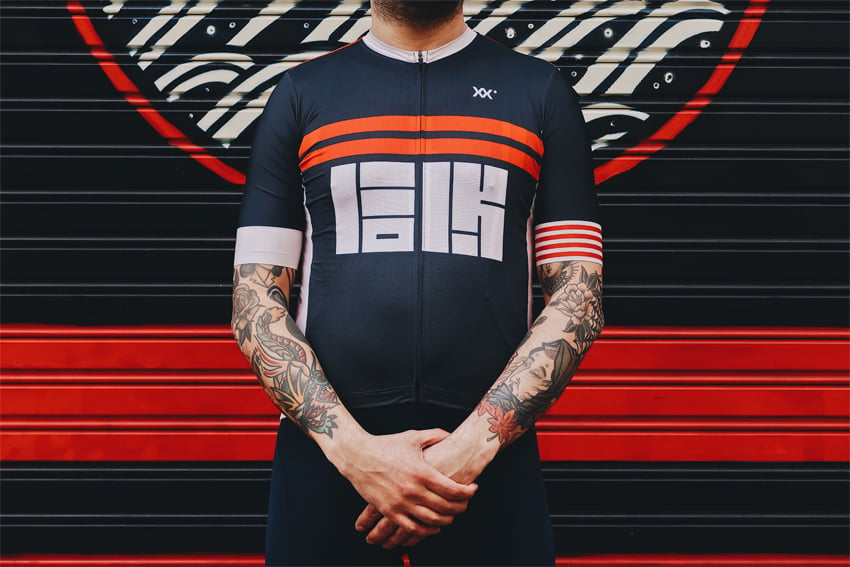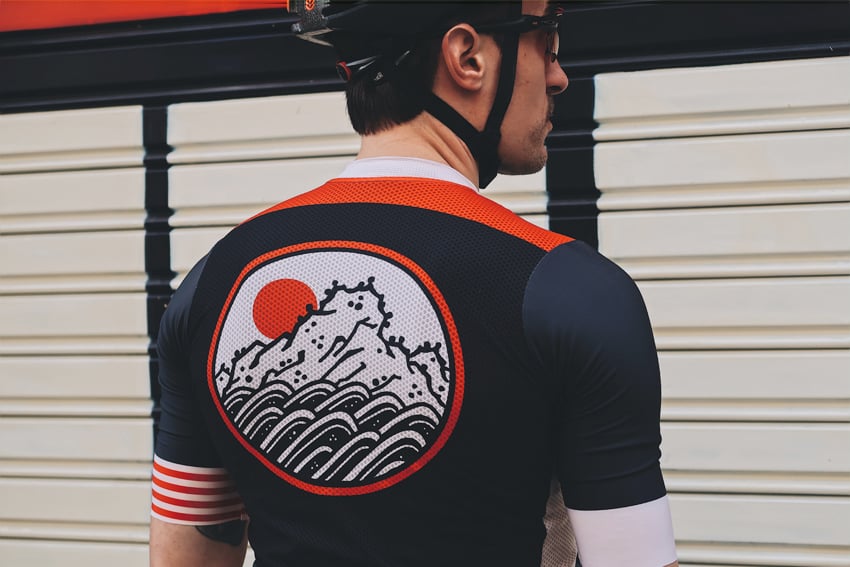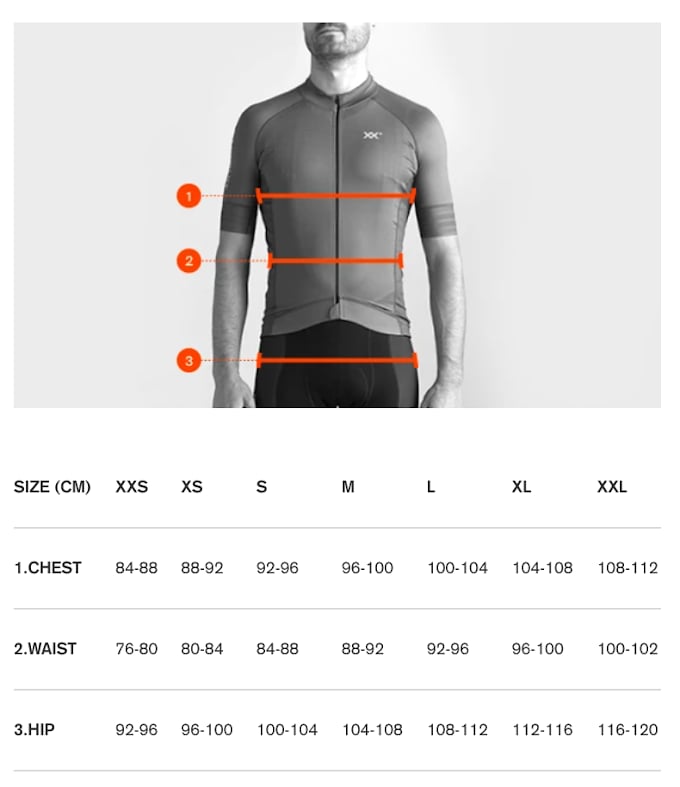 CAT
Big UP! Ja tenim llest el pre-order del nou maillot exclusiu de Folk TattooTeam!!
Amb un disseny inspirat en els Hanten japonesos tradicionals, simulant les tipografies i ornamentació de l'època, es pot llegir la paraula Folk a la part davantera i del darrere. I com si d'un escut heràldic es tractés, el dibuix posterior representa el mar i la muntanya de Barcelona. Una cómoda cremallera delantera per els moments més calorosos d'estiu i 3 butxaques al darrere per portar tot el necessari en ruta, és un maillot perfecte tant per rutes curtes com per a les sortides més llargues.

Elaborat per la marca catalana Ixcor, de producció nacional, és un maillot versàtil amb una combinació de teixits tècnics italians d'alt rendiment amb un patró ajustat que proporciona una màxima comoditat i transpirabilitat, tant per carretera, btt o gravel!
Atenció! La producció serà limitada a la comanda realitzada durant el període de reserves. Un cop finalitzat el pre-order es realitzarà la producció, de manera que els maillots podran trigar uns dos mesos en entregar-se.

El período de reserva acabarà el 17 d´ Abril. Un cop tancat el pre-order no es tornarà a produir aquest model, no badis!
És important comprovar el tallatge de la marca per no errar en la elecció del teu maillot!
PD: En el cas de recollida a la botiga a Barcelona , us podeu posar en contacte directament amb mi per no pagar despedes d'enviament.
----------------------------------------------------------
CAST
¡Big UP! Ya tenemos listo el pre-order del nuevo maillot exclusivo de Folk TattooTeam!!
Con un diseño inspirado en los Hanten japoneses tradicionales, simulando las tipografías y ornamentación de la época, se puede leer la palabra Folk en la parte delantera y trasera. Y como si de un escudo heráldico se tratara, el dibujo posterior representa el mar y la montaña de Barcelona. Una cómoda cremallera delantera para los momentos más calurosos de verano y 3 bolsillos traseros para llevar todo lo necesario en ruta, es un maillot perfecto tanto para rutas cortas como para las salidas más largas.
Elaborado por la marca catalana Ixcor, de producción nacional, es un maillot versátil con una combinación de tejidos técnicos italianos de alto rendimiento con un patrón ajustado que proporciona una máxima comodidad y transpirabilidad, ¡tanto por carretera, btt o gravel!
¡Atención! La producción será limitada al pedido realizado durante el período de reservas. Una vez finalizado el pre-order se ejecutará la producción, por lo que los maillots podrán tardar unos dos meses en entregarse.
El período de reserva terminará el 17 de abril. Una vez cerrado el pre-order no se volverá a producir este modelo, ¡no despistes!
¡Es importante comprobar el corte de la marca para no errar en la elección de tu maillot!
PD: En el caso de recogida en la tienda en Barcelona, ​​puede ponerse en contacto directamente conmigo para no pagar gastos de envío.
----------------------------------------------------------
ENG
Big UP! Our new Folk Tattoo Team exclusive cycling jersey is up for pre-order now!
With a traditional japanese Hanten inspired design that simulates the ancient typography and ornamentatiob, the word "Folk" can be read on the front and backside of the jersey. The design on the back represents the Barcelona sea and mountains as if it were an heraldic shield.
With a comfortable zipper on the front making it very convenient for the warmest summer days, and three back pockets to carry all your items while on route. Whether its for short or long distance routes, it is the perfect cycling jersey!
It is a national production, manufactured by the catalan brand Ixcor, who made sure to combine high performance italian technical fabrics to create an adjusted, breathable and comfy pattern making this jersey a perfect road, btt or gravel fit.
Attention! The production will be limited, according to the requests. Once the pre-order is made, the production will take place next, which means your jerseys can take up to two months to be sent and delivered.
The reservation period will end on April 17th. Once the pre-order is closed, this jersey will not be produced anymore, so get yours ASAP!
Make sure to check the size guidelines for a perfect fit!
PD: You can contact me directly if you want to skip the shipping costs and come pick your cycling jersey at our shop in Barcelona.